Be guided through processes that feed your soul from 21 of the world's most accomplished and influential transformational leaders, for FREE.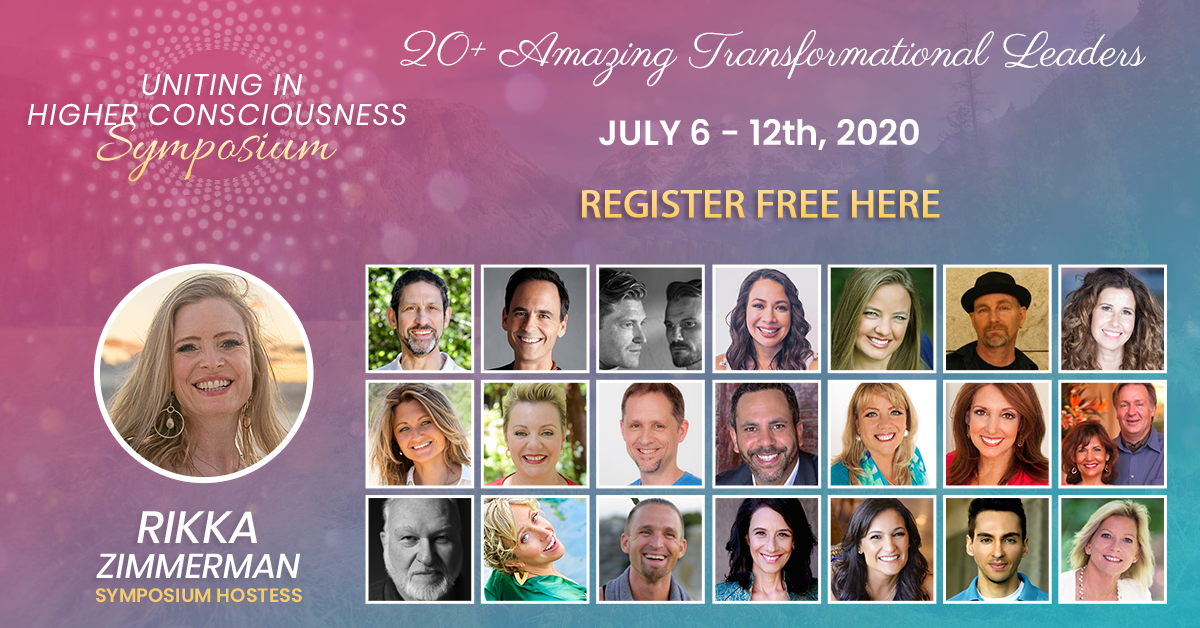 Sign up for the Uniting In Higher Consciousness Symposium and discover THE key ingredient you've been missing as you manifest change.  Spend seven days (and receive 21 sessions) raising your vibrations and changing your life beginning July 6th!
Below is a list of our upcoming LIVE retreats currently on our 2020 schedule. Due to the current uncertainties on the planet, please check back for updates regarding these events.
Join me at one of my upcoming live retreats and transform your life from the inside out. Remove yourself from the hustle and bustle, step out of your routine, throw away your to-do lists, and immerse yourself in the energy and magic of what truly IS.
TBA – Fall, 2020: 3 Day Event with Rikka
Australia – November 2020: 3 Day Abundant Life Blueprint: Rewriting Your Core Patterns
Australia – February 2021: 7 Day Retreat with Rikka
See what others are saying about attending a live event